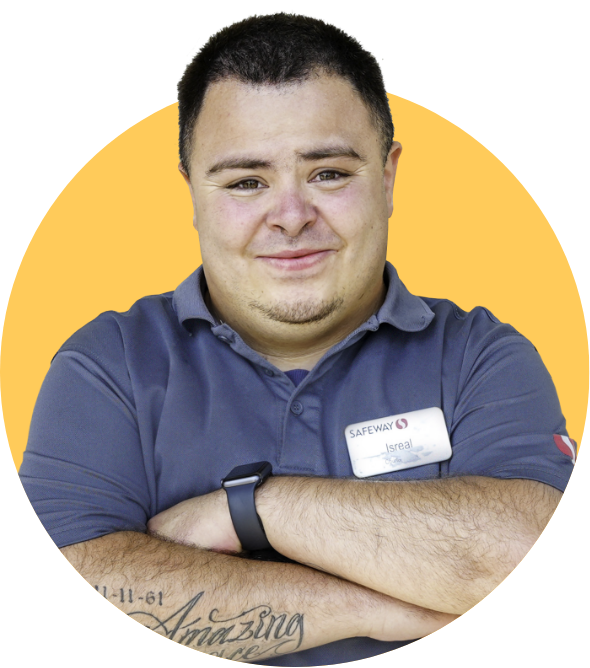 Let's create a more inclusive community for people experiencing a disability.
Individuals with disabilities are often made to feel less than or different because of stigma, lack of knowledge, and the social unease that revolves around discussions concerning disabilities—we're determined to change that mindset. The level of underrepresentation these members of our community face has inspired us to initiate a campaign of listening and learning. We are proud to reinforce the voices of our neighbors living with a disability and strive to bridge any gaps to improve accessibility and inclusion of all groups in our Valley.
Unsure what to do or say to someone with a disability?
Just say "Hi." Treat the person in the same way you would treat anyone else. It's that simple.
Talk to them. Speak to them directly rather than to an accompanying person. Be patient and make an effort to understand the best way to communicate with them.
Don't assume they need help. Ask if they need assistance before entering their personal space.
Their disability doesn't define them. Remember that they are people first. They have a disability – they aren't a disabled person.
Hi, I'm Bertha from Wapato.
9%
of Yakima Residents under age 65 have a disability.*
*census.gov/quickfacts/yakimacountywashington
Hi, I'm Israel from Sunnyside.
What it means to have a developmental disability:
When people think of developmental disabilities, they often think of easily seen and identifiable conditions. However, the CDC describes a disability as any condition of the body or mind that makes it more difficult for a person to participate in certain activities and interact with the world around them. These conditions may not always be visible or easily identified by others.
A disability may affect vision, movement, thinking, learning, communicating, hearing, mental health, and social relationships. Developmental conditions may be present at birth, such as genetic and chromosomal conditions like Duchenne muscular dystrophy or Down syndrome. Others may become apparent later in life, like autism spectrum disorder or attention-deficit/hyperactivity disorder.
How you can help:
Be an advocate for the developmentally disabled community. Support accessibility initiatives and public policies that help improve the quality of life for those living with a disability.
Stay informed. The best way to help others understand and accept people with a disability is to lead by example. Educate yourself so you can teach others.
Get involved. There are many local organizations that work with the disabled community. Your time and money are a worthy investment in creating an inclusive community.
Hi, I'm Peter from Yakima.